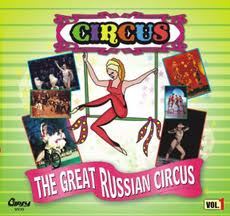 I frequently hear that the most difficult part of divorce is the ongoing parenting relationship. At the end of a marriage, the normal desire is to minimize or end contact (at least temporarily) so one can grieve the loss. When children are in the picture, this isn't an option. Divorced parents are required to have regular contact, which is like pouring salt in a wound. Joint custody–while generally good for the children–is often a challenge to the parents' inner peace and emotional balance.
Some time ago, I read a funny and inspiring real-life story in the newspaper. A husband and wife were performers in a Russian circus. As part of their act, the husband would place an apple on his head and stand perfectly still while his wife–standing quite a distance away—would shoot an arrow through the apple. After years of marriage, the couple split and filed for divorce. A newspaper reporter interviewed the husband and asked if he and his soon-to-be ex-wife were going to continue with the apple-shooting act. When the husband said yes, the reporter then asked if he had any concern for his safety….after all, do you really want to have your ex-wife shooting an arrow in the direction of your head? The husband is quoted as saying, "No, I am not concerned because we are professionals and the show must go on."
There is no simple answer to co-parenting struggles…but I think this is a helpful image to put in your mind. In spite of divorce, the show must go on and our job, as parents, is to act professionally for our children when making decisions about them and as role models for them. I know this is easier said than done in the situation of joint custody, but the motivation has never been clearer. According to the long-term studies by Judith Wallerstein, significant emotional damage to children of divorce is caused from parental fighting and bitterness that continues after separation, and from using the children as pawns. In other words, the manner in which you handle your parenting relationship with your ex-spouse will have a lasting impact on your children, which is reason enough to direct your energy to the goal of civil co-parenting.
The challenge during divorce is to find the mature professional inside yourself and rise to the occasion. It doesn't mean you won't want to shoot your ex's head off at times…it just means you won't.
(For a more in-depth discussion, I've posted an essay, What to Do For Your Children During Divorce)