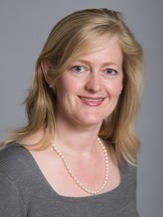 Education, Awards and Honors
Attorney and mediator, licensed in California since 1993.
UC Berkeley (B.A. 1988, highest honors)
UC Hastings College of Law (J.D. 1993, cum laude, top 6%)
1996 Wiley Manuel Pro Bono Service Award (State Bar of CA)
1996 Preovolos Award: Pro Bono Family Lawyer of the Year (AAML / SF Bar Assoc.)
1994 and 1995 San Francisco Outstanding Pro Bono Lawyer (SF Bar Assoc.)
December 1995 San Francisco Volunteer Attorney of the Month (SF Bar Assoc.)
My Background
I began practicing family law in San Francisco in 1994. I loved my work and my colleagues, but became frustrated by the adversarial nature of the court system. Court battles create so much bitterness that people can't move beyond the anger, even years later. This conflict is very harmful to everyone (and very expensive too). While I was practicing traditional family law, I always felt there had to be a better way to get divorced.
I relocated to San Diego in the late 1990s. I stayed home for several years to have children, then opened a different type of family law practice—one with an emphasis on education, mediation and dispute resolution. I created Divorce Doc Workshops to educate people about divorce at an affordable price. The workshops also provide a warm and supportive environment for those embarking upon this difficult life transition.
My Approach to Divorce
I designed my workshops and services with four goals in mind:
Teach people how to resolve their case fairly without spending a lot of time and money in court.
Minimize conflict.
Help people rebuild their lives, heal and move forward.
Help parents find a positive and workable way to have two households and to co-parent without anger and bitterness.
Although divorce is never easy, I have seen clients successfully navigate their divorce using this model. It is possible to do divorce differently.
My Four-Step Process
Whether you are attending a Divorce Doc workshop or meeting with me for a consultation,* I approach cases in this manner:
First, for new cases, I provide an overview of the different methods for getting divorced in California (e.g., traditional litigation, collaborative divorce, mediation, do-it-yourself, etc.), and then I help you evaluate what would be the best method for your situation.
Second, I explain California divorce law and provide the practical information and tools you'll need to negotiate out-of-court settlements and workable parenting agreements. For complex cases needing additional professional input, I will help you locate appropriate specialists (such as accountants, therapists, financial planners, and consulting attorneys).
Third, we discuss the "emotional rollercoaster" of divorce and how to create strategies (for yourself and your children) to manage the stress and emotional upheaval that typically goes along with divorce. The importance of this step is that it empowers you to keep your emotional struggles separate from your legal case, and this in turn helps you make intelligent legal and practical decisions that are not guided by anger, fear or confusion.
Finally, I provide information and resources to help you address long-term goals such as healing, moving beyond divorce, forgiveness, and creating a concrete vision and plan for the future.
*Note that it is not necessary to take the divorce workshop and also privately consult or mediate with Alison; a client is free to do one without the other. However, many clients choose to use more than one of Alison's services and this option is available.
There is life after divorce. . . and good things ahead as well.
I have been married for 12 years and have two children. I understand marriage and parenting. I also understand divorce, both professionally and personally. When I was a teenager, my parents divorced and they did it as considerately as they could. Still, I remember how it felt for my siblings and me to see our family, our home and our possessions divided. There is fear and anxiety for everyone about what lies ahead.
However, because I have seen the bigger picture of divorce too—the success stories of my clients and my own parents' happiness once they rebuilt their lives—I believe divorce can be not just an end but also the beginning of a new and fulfilling chapter of your life.
Whether you need ongoing help or just occasional advice and direction, I am personally committed to helping my clients make it through this enormous life transition armed with the knowledge, vision and practical tools they need.
Please visit my website for more information about my services or contact me at (858) 551-2608.